Restaurant - introduction

UFO watch.taste.groove.

Enjoy world gastronomy and a beautiful view of Bratislava.

Join the stars, touch the sky and taste the world gastronomy on the roof of Bratislava. The experience restaurant UFO watch.taste.groove., two first-class bars, top service and a unique atmosphere of the pulsating city under you. This is the recipe to how to create a unique experience from your every visit.
Restaurant
Introduction and characteristics
The restaurant has been open since 2005 when it went through a major reconstruction. The interior is minimalistic, functionally designed for a perfect experience from the view and great gastronomy. UFO already has since its opening its own eminent place within the prestigious Bratislava restaurants. It offers original culinary specialities, foods prepared with fantasy and feel for harmony of flavours, which are a real experience not only for gourmets.
Additionally, you are enjoying all this at a unique place, in the height of 95 meters over Danube with a beautiful view of the town panorama.
Meals
Our experience kitchen is an engaging fusion of Mediterranean and Asian culinary techniques. Whether you pick a soup, main course, or a dessert, you will always get food worthy of a gourmet. Tasty, resourceful foods, served with a sense for detail are simply our passion.
Drinks
Two top-class bars will offer you the possibility to enjoy original mixed drinks or to pick from a diverse menu of wines and distillates of prestigious world brands.
---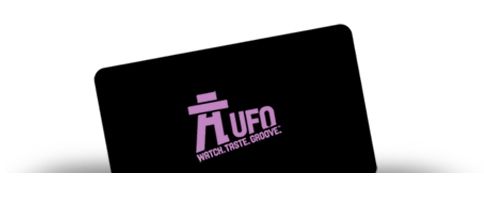 Gift cards
Do you want to mediate a remarkable culinary experience for your close ones , but you're worried you might not hit their taste? You can leave this worry behind, with our gift cards. You can easily purchase them without a time limitation at our restaurants and use them any time.